nura is a consumer electronics company made up of passionate music-loving scientists, engineers, specializing in personalized sound technology in Melbourne, Australia. The headphones conduct an objective hearing test on your ears and create a unique sound profile based on your hearing specifications.
Never hear it wrong again


Services: Art Direction, Copywriting, Photoshop, Illustrator
The Ask
Create a multi-channel campaign to introduce nura to the Canadian market.
The Insight
Music lovers want to enhance their experience and get a deeper appreciation for their sound.
The Idea
Standardized audio systems can lead music lovers to misinterpret the lyrics but with Nuraphones by nura, you'll never hear it wrong again
Social media influencer program
The first post starts with a teaser to introduce the collaboration. The second post is a video in which fans will submit their mispronunciations of the artist's lyrics and the artists will talk about them. The third post has the artist testing out a pair of nuraphones and discovers what their sound profile is..
Air Canada x nura In-flight entertainment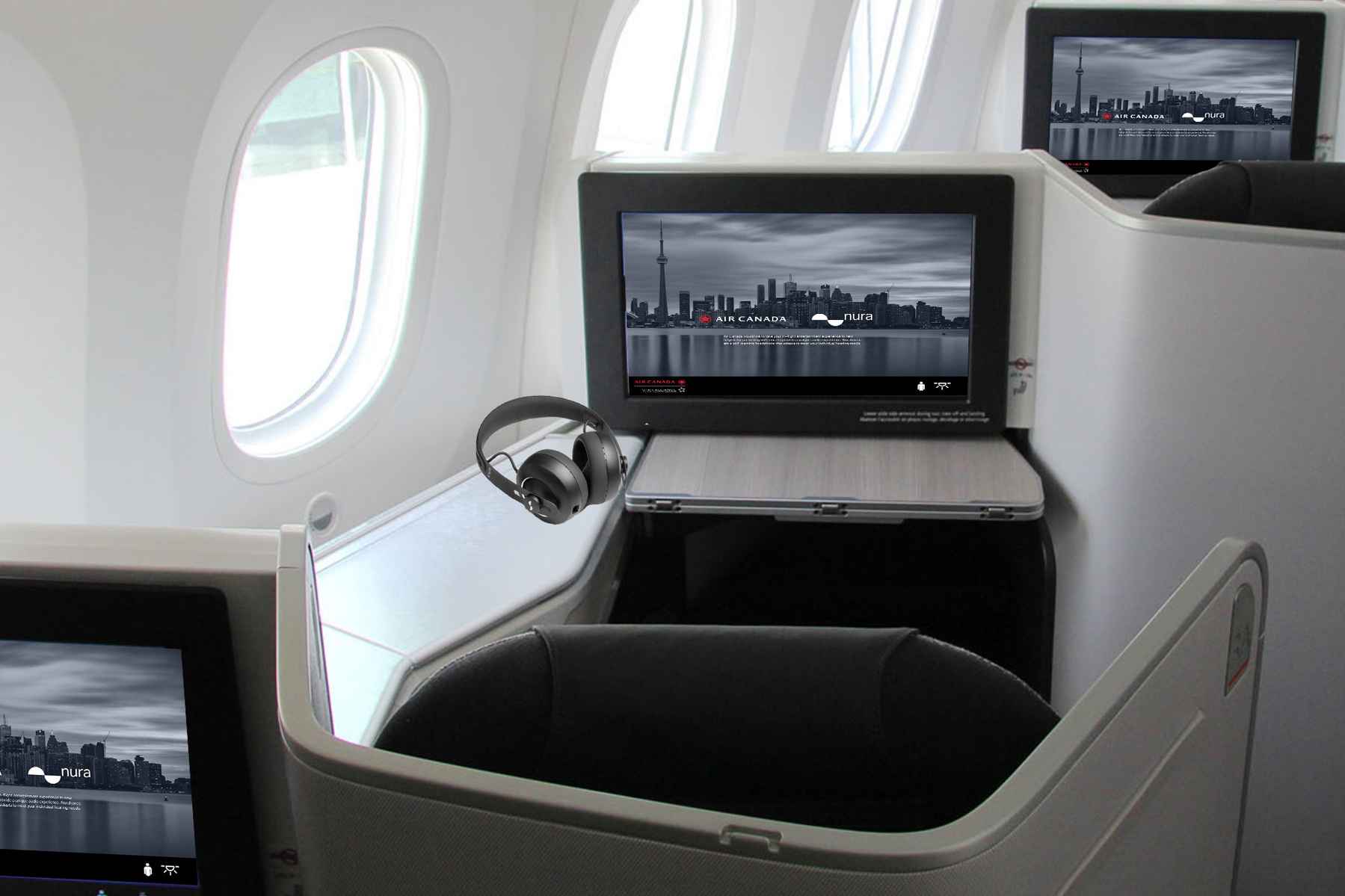 Experience Lounge
A transportable pop up for consumers to get hands-on experience with the product. The experience uses projection mapping on a dome to take participants on an audio and visual journey of music in full colour.